Fostering Resilience in Underserved Communities
Day One is a 501(c)3 with a mission to foster resilience in underserved communities
Day One was founded April 9, 2015 by Tami Paxton, Rebecca Otsuka and DeDe Fluette, a group of women who have a passion for resiliency and empowering others.  Day One fulfills our mission through our three programs: 
The Charitable Mental Health Program provides quality therapeutic services to under-served populations regardless of their ability to pay.
The Transition to Adult Living (TAL) Home Starter kits program offers free essential home item kits to teens 18-21 exiting foster care to improve their ability to live independently.
The Resiliency Workshop program provides an array of audiences with free training on Resiliency Skills as an interactive and educational experience to improve a person's ability to bounce back from life's big and little stressors. 
Day One fulfills it's mission and vision through our 5 pillars of success:
Fostering Resilience in Underserved Children, Families, & Individuals
Day One provides quality therapeutic, educational, and support services to improve the well-being and resiliency of underserved families, individuals, and children.
Reduce intergenerational cycles of poor mental health
The Day One vision is to provide opportunities to reduce intergenerational cycles of poor mental health care by facilitating and empowering community members for sustainable success.
The Numbers We're Building
As we continue to drive our mission and vision, we are building powerful numbers.  Building these numbers keeps us accountable and allows us to always take the next step toward achieving our goal.
We measure our success in actual lives changed. These stories are a testament to the difference that communities can make when we come together to create lasting change.
Oliver was suspended from school for behavioral issues. He had trouble following instructions in class and was disrespectful to his teacher and parents. His mother said she had tried so many different techniques but nothing seemed to work for her son. She was at the end of her rope. Her family did not have health insurance or the income to cover mental health services so she applied to our Charitable Mental Health Program. Oliver received mental health services individually and in a family setting with his mother. By the end of treatment, Oliver and his mother found new ways to communicate in healthy ways and Oliver was able to improve his behavior in the home and in school.
Transition to Adult Living Kits
Daniella was 18 years old and preparing to be terminated from the State of Utah foster care system and live in her first apartment on her own. She worked full time after graduating high school and was saving money to live as an independent adult. Daniella had to save her money to make some big purchases such as furniture, a bed, and saving up for her first car. Daniella was a recipient of Day One's Transition to Adult Living Home Starter Kit to help her be successful in her apartment. The kit contained essential home items such as pots and pans, dish towels, plunger, cutting board, chef's knife, measuring cups, etc. Daniella was so grateful to receive these items and felt better prepared to move into her apartment while still being able to save her money for the big purchases she had to make.
Tera lives in Ogden, Utah and has three children ranging from teenagers to elementary school. Tera noticed her children were giving up easily on tasks and seem frustrated by hard assignments. Tera attended Day One's Resiliency Workshop to better learn and understand resiliency skills. Tera participated and interacted with other attendees during the workshop and then went home to teach the skills to her children. Tera found that instilling resilience skills in her children made them not afraid to fail and try new things. She noticed that her teenage had more confidence and bounced back better after struggles with relationships.
Most of our workforce is comprised of volunteers. If you have a few free hours that you can dedicate to others, or a skill that can be shared, we will be happy to channel it in the right direction.
The members of our board of directors are thought leaders who have made a significant contribution to our society. Each and every one of them brings a unique set of skills and expertise to our organization.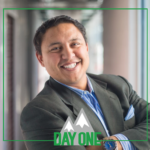 With over 10 years of Executive experience, an MBA, BCs in Business Management, and Winner of the Marketing Unicorn and Trim Tab awards, Micah brings effective business planning, conservative budgeting / P&L management, analytical digital marketing, realistic forecasting, and a high-powered culture to Day One.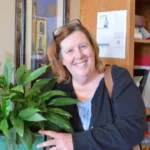 Rebecca Otsuka has over 30 years expereince in residential care for teens and is the Program Director for the Child Placeing and Mental Health Agency, Quality Youth Services, located in Harrisville Utah. Rebecca currently holds the position of President of the Youth Providers Association of Utah.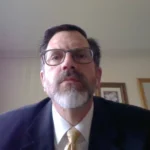 Steven Paul is a partner at Nelson, Snuffer, Dahle & Poulsen, P.C in Sandy, Utah. He joined the firm in 2008. During his legal career, Mr. Paul has maintained a varied practice including personal injury, medical malpractice, general civil litigation, contract disputes, corporate organization and dispute resolution, civil and criminal appeals, bankruptcy, estate planning and immigration. Mr. Paul obtained his undergraduate degree at the University of Utah, graduating in 1991.
Rebecca Miller is a Licensed Clinical Social Worker and has also worked as a Notary Public for 30 years. Rebecca specializes in working with individuals and families in a therapeutic setting to promote improved awareness, mindfulness, family functioning, well-being, and future success. She is also a NOJOS-certified therapist and works to rehabilitate juvenile sexual offenders and victims.
Paige Barnard is a Psychiatric Nurse Practitioner and founder of Logan Mental Health and Wellness. She is interested in fundraising and assisting in expanding Day One's reach to med management services for mental health.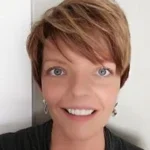 Tami Paxton, LCSW is a licensed mental health therapist and is also the Clinical Director for Quality Youth Services with over 15 years experience in providing mental health services to teens and their families. She has served on a board for the Transforming the Community Initiative with Utah State University and has served on various committees associated Utah NOJOS chapter and the Youth Provider Association.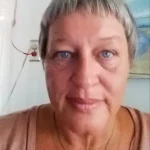 Dede Fluette has over 15 years of experience in community-based non-profit work, specializing in program development and fundraising. In 2014, Dede served as the Executive Director of Habitat for Humanity in Weber and Davis Counties in Utah. Currently, Dede lives in Washington State and contributes to Day One remotely via video, email, and phone.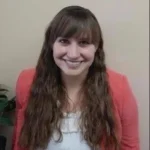 Ciara received her Bachelor's of Science in Sociology and her Master's in Social Work from Utah State University. She has a passion for working with juveniles and young adult clients and has been working with this population clinically for over four years. Ciara has worked with clients whom are dealing with trauma, various addictions, obsessive behaviors, and behavioral problems.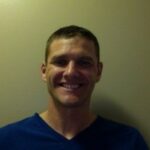 Dustin Blakely is a Master Resiliency Trainer for Active Duty Military Personnel at Hill Air Force Base in Layton, Utah. Dustin acts as the President of the Board for Day One. Dustin recently became licensed as a Certified Social Worker and graduated with a Master of Social Work from Edinboro University.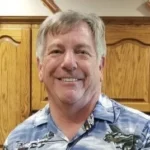 Fred Wolff is a Certified Public Accountant and owned the accounting firm, Wolffs' Accounting Services Inc., for over 20 years. In addition to his years of accounting experience, Fred is also a retired Lieutenant Colonel in the US Air Force and served 20 years combined Active and Reserve duty. Fred has also served as a volunteer accounting/budgeting advisor to the Aerospace Heritage Foundation of Utah supporting the Hill Aerospace Museum since 2009.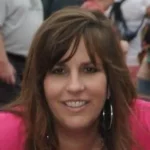 Camille Lots received her Bachelor of Science Degree in Administrative Systems with a Business Minor from Weber State University. Camille holds the position of Treasurer for Day One.